Automatic whole foods brush Self clean Water Filter filter housing
I.Brief introduction
The self-cleaning water filter process can also begin when it reaches the washing time or manual prefabrication. And it includes two steps: Open the automatic drain valve on the filter;The cleaning brush inside the filter mesh is drove by the motor, and the impurities stopped by the filter mesh will be discharged from the drain valve. When cleaning, the system does not cut off; the whole operation process of the filter is controlled by an intelligent control box which is equipped with the filter. Control mode consists of differential pressure, time, manual and PLC control.
When water runs through the water inlet into the filter cartridge, the impurities were intercepted on the inner wall of the filter cartridge, and the clean water flows out of the outlet. As the impurities in the inner surface of the filter tube piles up, the differential pressure between the inlet and outlet runs up to the pre-set value, the self-cleaning process will begin.
II.Product Structure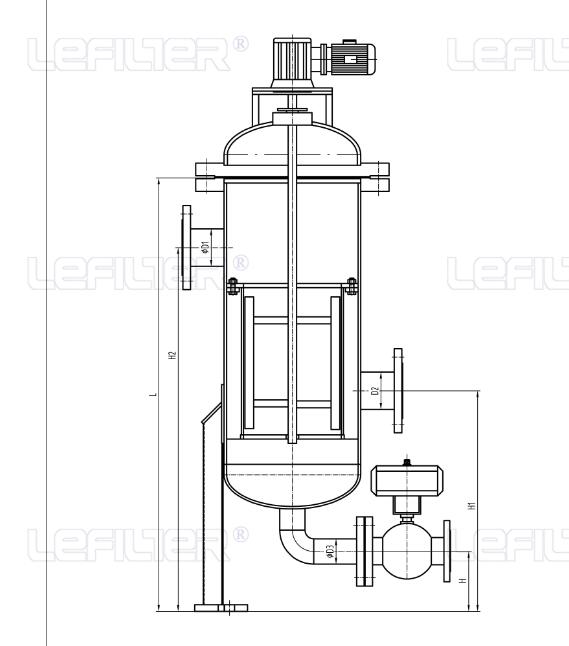 III.Housing Technical Parameters
1. Housing material: stainless steel 304,316L
2. Filter mesh: SS304, SS316
3. Blow-down valve: carbon steel, stainless steel
4. Controller: PVC, aluminum
5. Seal gasket: EPDM rubber
6. Cleaning brush: stainless steel, nylon
IV.The application of filter housing
The application of industrial filter: cooling water filter; nozzle protection; sewage tertiary treatment; municipal water reuse; workshop water; pre-filtering of R.O. system; acid pickling; filtering of paper-making white water; injection molding machine; pasteurization system; vacuum pump system; air compressor system; continuous casting system; water treatment applications; refrigeration and heating water systems.
The application of irrigation filter:groundwater; municipal water; rivers, lakes, sea water; orchard; nursery; Greenhouse; golf course; park.
{sval:sql sql='SELECT n_parameter FROM dede_addonarticle WHERE aid = ~aid~ ' } {/sval:sql}
{sval:sql sql='SELECT n_parameter FROM dede_addonarticle WHERE aid = ~aid~ ' } {/sval:sql}