5 micro cartridge water filter housing
I. Brief introduction
The
water filter
is made of 304 or 316L stainless Steel. With the advantages of light-weight, easy to use, large filter area, high filtering speed and non-clogging, it is widely used in pre-treatment and filtration.
This filter could be equipped with different filter element, such as PP melt-blown cartridge, pleated cartridge filter, string-wound filter and activated carbon filter. The models are varied from 10" to 40".
Rapid filter includes clamp filter and flange filter. The biggest pressure capacity of clamp filter is 0.6Mpa,and the flange filter is 1.0Mpa. The maximum of pressure capacity could be 1.6Mpa.

The shell of stainless steel cartridge filter is made of high quality stainless steel; the filter element is made of formed polypropylene melt-blown fiber. The stock solution will get through the filter material under pressure, any impurity, precipitate, suspended matter and bacteria would be removed.
II. Product Specification and Technical Parameters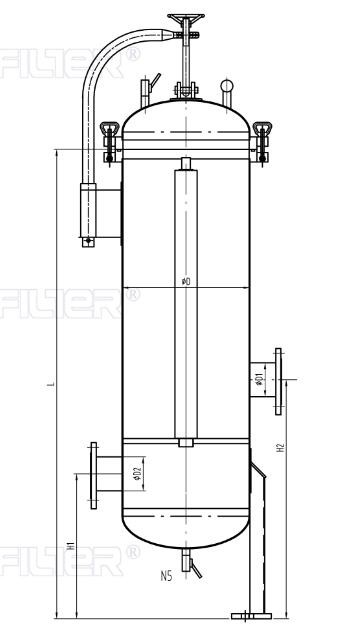 1. Design pressure:0.75—1.0Mpa 
2. Design temperature:20℃~80℃
3. Seal type: O-rings and plain washers
4. Sealing material: NBR, silica gel, fluorine rubber label
5. Connector Type: thread, flange
6. Filter element: flat filter, 222 socket filter, 226 socket filter
7. Surface treatment: mirror polishing, electrolytic polishing
8. Filter fineness: 0.5μm--100μm
9. Shell material: 304 stainless steel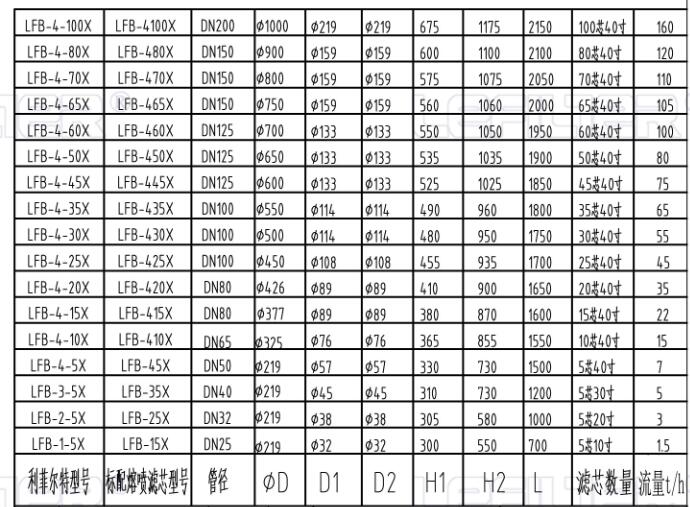 III. Usagae/Occasion
1. Suitable for NF, UF, RO, EDI and terminal filtration.
2. Suitable for medicine injection, LVP, eye drops, Chinese herbal medical filtration; for extraction, purification and concentration of biological preparation.
3. Suitable for prefiltration and terminal filtration of industrial supplying high purity water which is used in electronic, microelectronics and semiconductor field.
4. Suitable for filtration of oilfield reinjection water, boiler make-up water, chemical reagent, liquid organic products, high-purity chemicals and concentrated medical solution.
5. Suitable for filtration of purified drinking water, mineral water, juice, tea and health beverage.
6. Suitable for filtration of liquor, wine, beer, rice wine and ratafee, for draft beer sterile filtration (the substitution of pasteurizer).
7. Suitable for prefiltration and cartridge filtration of industrial and municipal wastewater treatment and reclaimed water reuse.
8. Suitable for filtration of scientific experiment, treatment of feed water and waste water in bioengineering, oil refining, printing and dyeing and textile industry.
{sval:sql sql='SELECT n_parameter FROM dede_addonarticle WHERE aid = ~aid~ ' } {/sval:sql}
{sval:sql sql='SELECT n_parameter FROM dede_addonarticle WHERE aid = ~aid~ ' } {/sval:sql}