Lefilter waste tire recycling equipment uses thermal decomposition technology to decompose macromolecules into smaller molecules when high temperature.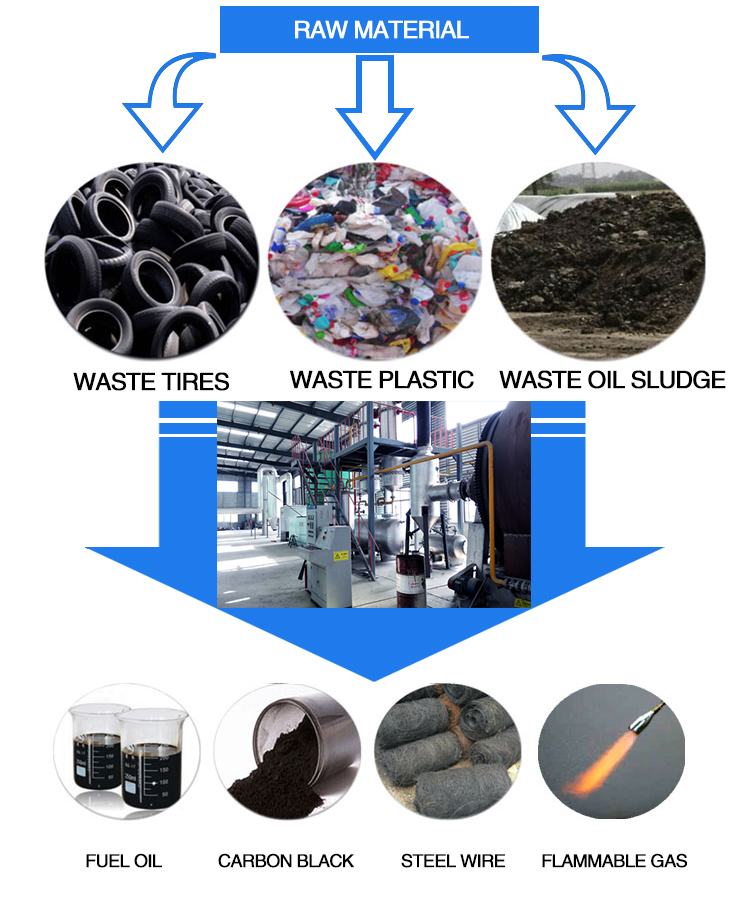 It is 100% recycling equipment, not only a profitable business, but also helpful for improving the local environment, avoid garbage pollution.For 1T waste tire,it can produce final products which have different valuable application as below:
Final Products

Yield

Application

Fuel Oil

45%-55%

1. Heating material:sell to cement factory, glass factory, ceramic factory, electric power factory, steel making factory, boiler factory, etc.
2. Used for heavy oil generator for electricity generation.
3. Deep process it into diesel oil then can be used in cars,trucks, tractors, etc.

Carbon Black

30%-35%

1. Make it into pellet or briquette as heating material.
2. Make it into N220, N330, N550 or N660 which is widely used in tire making industry.
3. Make it into plastic grains then sold to plastic industry.

Steel Wire

30%-35%

1. Sell it to iron and steel factory directly.
2. Sell it to steel distributors.

Flammable Gas

8%-10%

1. Recycled into furnace to heat reactor instead of coal/wood/oil/natural gas.
2. Store it then supply the pyrolysis equipment heating,it's recycling.
Shipping pictures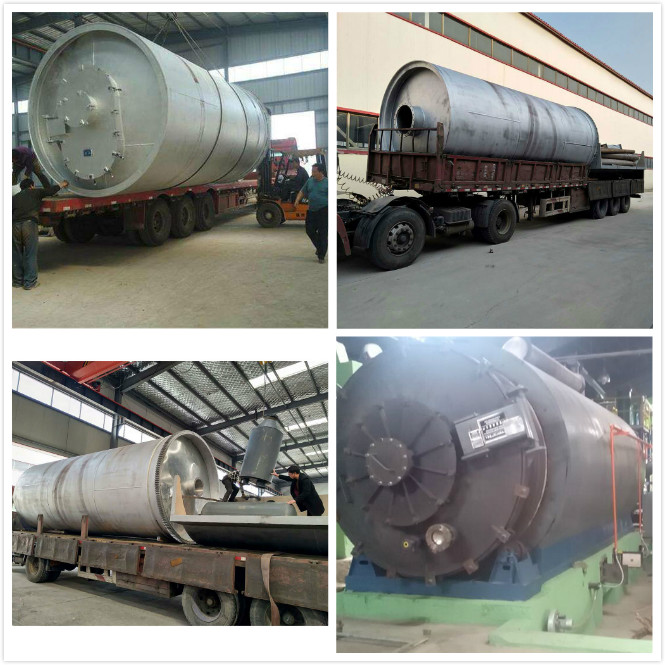 Please contact us if necessary!!