Russia customers visiting our company
Author:Lefilter Time:2018-01-24
On the morning of Jan.11, 2017. Russia customers to visit our company. The
head of the Department of international trade attended the reception.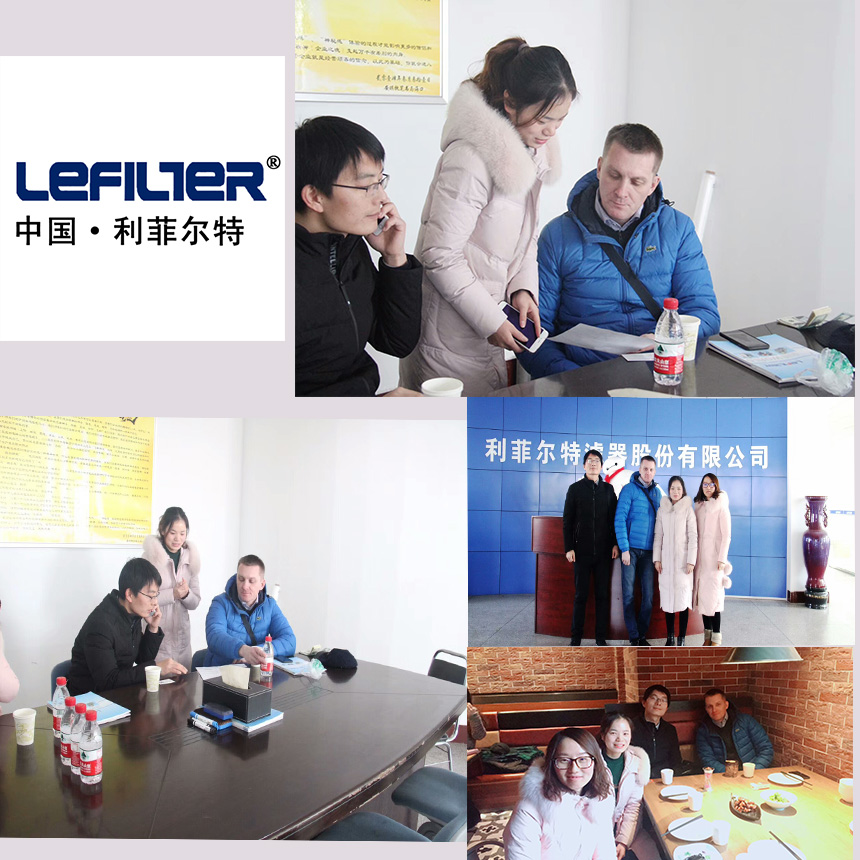 Customers
the
main
study
Secretary
for the
research and development
of
hydraulic oil filter element
products.
The visitors to our factory, warehouse and office visits, and recognition of our strength, is more interested in our corporate culture.

Throughout the negotiation process was very pleasant!