IngersollRand Filter
Product Introduction:
Ingersoll Rand compressor oil filter is a kind of Compressor Filter installed at the main oil export of the screw air
compressor to filter the impurities in the oil to guarantee the safe and high efficient operation of the system.
Features:
1. Filter accuracy: 10-15um
2. Filter efficiency: 98.8%
3. Service life: about 2000 hours
4. Filter material: American HV(Binzer) fiberglass and Korean Ahistrom filter paper.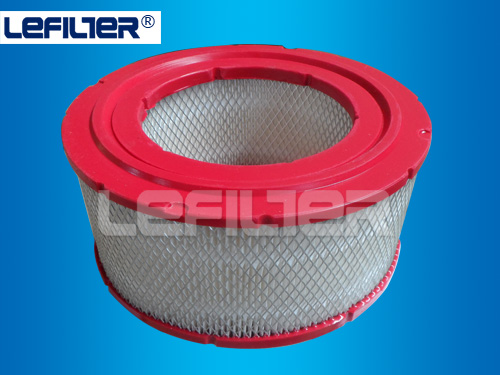 IngersollRand Filter models
88171913 39708466 92686922 39322201
89295976 39708466 92686930 35153520
39588470 99273906 92686955 39207972
42888214 99266702 54717145 39207964
22203095 39903281 54717152 39189048
National standard filters & filter elements,interchange of foreign filters & filter elements,filter carts series,filter equipments,
hydraulic accessories and testing equipments.etc.Our products are manufactured in accordance with the international
Standard,ISO,DIN,IDF,3A,GPM,etc.
Hydraulic Filter Element:
EPE,Vickers,Argo, Hadac, Hy-Pro, Pall, Parker, Internorman, Stauff, Mp-filtri, etc
Air Compressor filter:
Atlas Copco Filter, Ingersoll-rand, Sullair, Fusheng, Hitachi, etc.
Compressed Air Filter:
Hankison, Domnick Hunter, Ultrafilter, Parker, Hiross, etc.
Water Filter Element:
PP water filter, PP spray melt filter, Coiling filter, Active carbon filter, etc.
Air Filter
Hydraulic Filter Housing
Hydraulic Part
Oil Filter Machine
Quality assurance:
ISO 2941------Collapse & Burst Resistant
ISO 2942------Fabrication & Integrity Test
ISO 2943------Material Compatibility with Fluids
ISO 3724------Flow Fatigue Characteristics
ISO 3968------Pressure Drop vs. Flow Rate
ISO 16889------Multi-pass Performance Testing