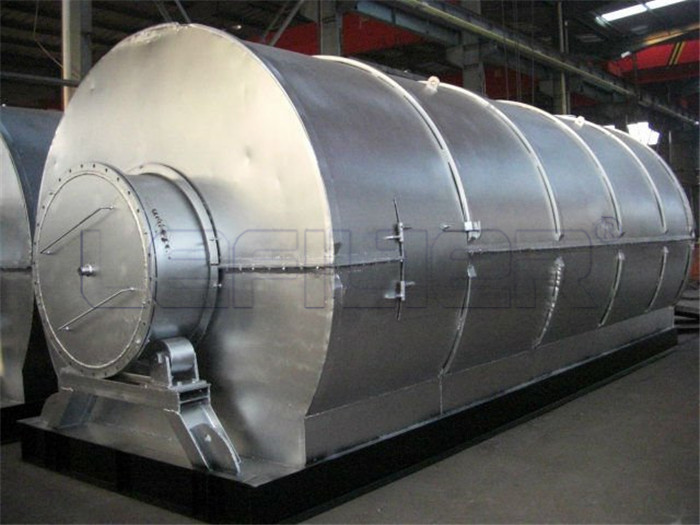 Waste tire processing equipment
Brand Name: Lefilter
Model Number: HJA-10
Nominal filtration rating:
Application:
Operating pressure:
Filter: Filter
Working temperature:
Replacement or not: Replacement
Lefilter waste tire recycling equipment uses thermal decomposition technology to decompose macromolecules into smaller molecules when high temperature.

It is 100% recycling equipment, not only a profitable business, but also helpful for improving the local environment, avoid garbage pollution.For 1T waste tire,it can produce final products which have different valuable application as below:

Final Products
Yield
Application

Fuel Oil

45%-55%

1. Heating material:sell to cement factory, glass factory, ceramic factory, electric power factory, steel making factory, boiler factory, etc.
2. Used for heavy oil generator for electricity generation.
3. Deep process it into diesel oil then can be used in cars,trucks, tractors, etc.

Carbon Black

30%-35%

1. Make it into pellet or briquette as heating material.
2. Make it into N220, N330, N550 or N660 which is widely used in tire making industry.
3. Make it into plastic grains then sold to plastic industry.

Steel Wire

30%-35%

1. Sell it to iron and steel factory directly.
2. Sell it to steel distributors.

Flammable Gas

8%-10%

1. Recycled into furnace to heat reactor instead of coal/wood/oil/natural gas.
2. Store it then supply the pyrolysis equipment heating,it's recycling.
Parameter
---
Items
Contents

Input-Raw Materials

Waste tire/rubber/plastic/Medical waste/municipal solid waste/waste organic glass

Final products

Fuel oil, N220, N330 carbon black, steel wire, flammable gas.

Item

HJA-7

HJA-8

HJA-9

HJA-10

Capacity/24h

6-7Ton/Batch

8 -9Ton/Batch

10-11Ton/Batch

12-13Ton/Batch

Oil production(T)/24h

2.7-3.2

3.6-4

4.5-5

5.4-5.8

Power

4KW

4.5KW

5.5KW

7.5KW

Rotate speed(r/min)

0.4

Heating type

Direct heat

Cooling type

Water-cooled

Cooling water
consumption(T/h)

4

5

6

8

Noise(dB)

≦85

Operating

Intermittent

Driving mode

Internal gear driving

External gear driving

Reactor material

Q345R/Q245R/310S+Boiler plate/Stainless steel

Structure

Horizontal rotation

Host weight(T)

20

23

26

28

Reactor size(mm)

Ø2200*5100

Ø2200*6000

Ø2600*6600

Ø2800*6600

Space needed

200-300 square meters (Width:10m, Length:20m-30m)

Combustion value

35-50m3

Note

We supply customized plant,we need some basic information as below:

What kind of raw material to recycle?
Tires for car, truck, motorbike...
Plastic of PVC,PE, PP,PS,ABS,bags,acrylic, rubber, medical waste, oil sludge industrial waste material...
What capacity do you need to recycle per day? (Ton)
What fuel do you use?
Coal,gas,wood...
Case
---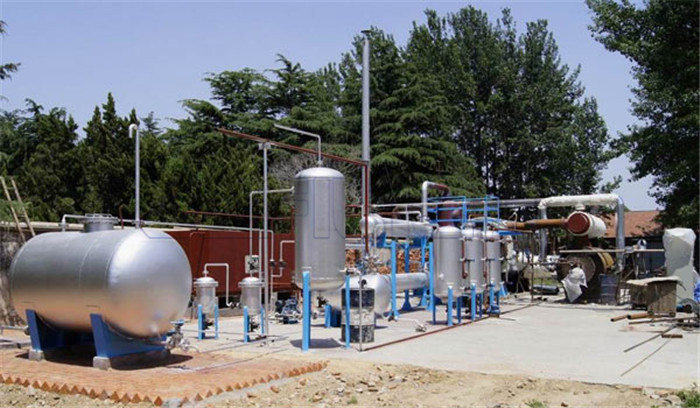 If you have any suggestions or opinions about our products,please leave a message,and we will immediately answer your questions. Thanks for your support.